This post is all about songs and bands which other people have introduced me to which have deeply affected me and shaped my musical taste (my Heart Songs if you will). I'm exceptionally grateful for all the people who have shared music which makes my life better.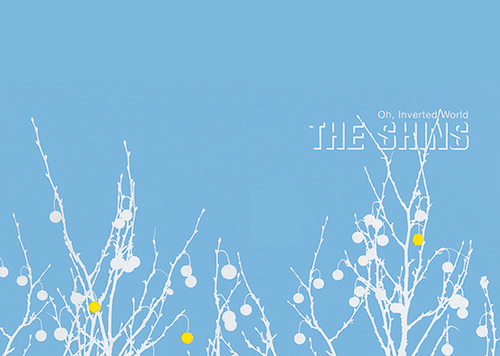 Note: If you're not on the list, it doesn't mean I don't love you and the music you shared with me xxx. All of these songs are specifically by bands I'd never really heard before (with the exception of Dylan) and are now an intrinsic part of my life.
In chronological order with Spotify links in Red:
Words like "fish" and "cheese" and "plankton" are inexplicably hilarious when you're 14.
I totally didn't get this song was when my infinitely more talented maths classmate burned me a CD. I think I thought it was whiny. Of course, it is utterly Amazing and will change your life I swear.
We never totally saw eye to eye musically (Abby was a hardcore Poptimist) but I owe her an awful lot for introducing me to so many incredible bands like Bloc Party , Ted Leo and this little gem of a group. They split up far too soon, but then Late of the Pier came along so everything was OK.
Yes, I know: it's pretty criminal to get to 23 years old without any real idea of what Dylan sounds like. Fortunately at my first job out of uni I met Mark who also introduced me to old style fingerpicking blues.
This was on an important mix CD sent to me by a beautiful inscrutable multilingual photographer. Somehow out of flat vocals and electronics emerges a song full of textures and hope. To me this song says "Don't worry".
At once familiar and totally unlike anything else. Appreantly these guys wrote soundtrack songs for the surreal and twee Katamari games. Ruth also introduced me to Belle and Sebastian. We once pretended to be half-siblings.
We discovered a lot of amazing music together which I'm SO grateful for, but this is one band I'm pretty sure she introduced me to. This track is totally unlike their usual reckless afro-guitar math pop (which I also love), but it's a little bit of quiet melancholy which really gets to me.
For some reason this band sound totally Glaswegian to me. They are Australian, and heartbreakingly wonderful live.
Ellie is a Classically Trained musician who once obliged me by sitting down for an hour or so and explaining the theme from Riverdance. There were diagrams. It was intense. She also has a soft spot for odd little bands with amazing lyrics.