Something exciting happened today: Imperial College Swing Dance was announced, bringing the grand total of student swing dance societies to two (alongside the LSE Swing Dance Society).
Classes start on the 14th of October, and there's a free gig with the Imperial College Swing Band on the 6th to kick everything off. Both are open to students and non-students alike.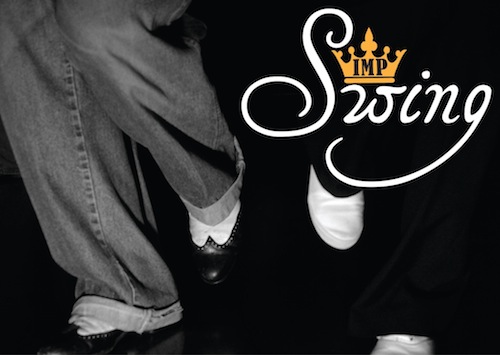 Why am I excited? I think this will be great for London for a number of reasons:
1. New Blood
As anyone who knows the 'Lindy Babies' from Wild Times will attest, some of the youngest dancers are also the most fun and enthusiastic. Expect to see the next generation of hardcore obsessives emerging from Imperial College, around the new year perhaps.
2. Cheap Classes
In these hard times I have a number of friends who don't go to classes as often as they'd like because of the cost. Imperial students can learn for a piffling £3.50 but even for non-members classes will only be £5.
3. Advanced Classes (potentially…)
From personal experience there are quite a few dancers in London who go to swing camps at Intermediate/Advanced and above who are still keen on classes, but have mostly quit going to classes because they don't feel challenged enough.
It's never been entirely clear to me why there isn't more provision for this group [1], but I guess it's more financially viable to target the larger market of less experienced dancers (happy to be corrected on this).
If there does turn out to be enough interest, there will be Advanced classes focussing on technique and connection. You can register your interest by posting on the Imperial College Swing Dance Facebook Page.
4. Friday Night Social Dancing
Fridays in London have generally been pretty sparse for swing – an inevitable side effect of most swing nights being in bars and clubs. However, recent months have seen a slew of new monthly social nights springing up alongside the revived 2 O'clock Jump and Rock a Hula [2]: Charleston at Pussyfoot, Gypsy jazz at the Social Swing Night from the Kings Cross Hot Club and Swing/RnB at Swing it! Rock it! Roll it!.
The addition of a weekly social at Imperial firmly puts Fridays back on the map (and since it's 7pm-11pm, I wouldn't be surprised if some West Londoners use it as a warm-up…)
For details of where you can Learn and Dance Lindy hop in London, check out my website: Swing Out London.
[1] For the record, LSDS teach an 'Advanced' class at Wild Times, Swing Patrol's Newington Green class is mostly about Int/Adv and they occasionally teach more advanced workshops, but that's about it. Swing Patrol did try and run some 'Level 4' classes at some point, but they stopped for reasons I can't remember.
[2] For those slow on the uptake, Black Cotton has moved to Saturdays.